Jewish Family Service is fortunate to have the support of community members who share their expertise in various areas to assist us in furthering our mission. We are pleased to welcome the following members to our 2019 – 2020 Board of Directors: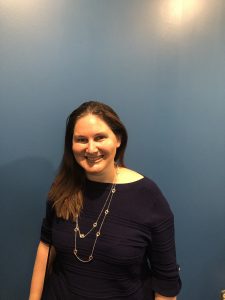 Dr. Robyn Chotiner is a Nationally Certified School Psychologist and Diplomate in School Neuropsychology. She graduated cum laude from Penn State University and received her Doctorate in School Psychology from Temple University.  She co-authored several journal publications during this time.  Currently, she works in Central Dauphin school district as a school psychologist as well as assists in the training of school psychology interns.  Robyn is the founder of Educational Services of PA, LLC, providing private, comprehensive school neuropsychological and educational evaluations for children and adolescents.                                        
Robyn lives with her husband and two children in Harrisburg, PA.  She is grateful to be a part of the Jewish Family Services board.  She also participates on the boards of Beth El Temple and the Jewish Foundation of Central PA.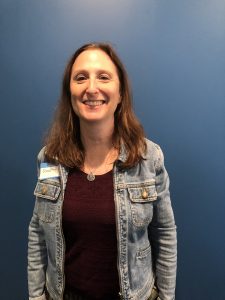 Rosette Roth co-founded Decoding Dyslexia PA (DDPA) out of the need to help create a community for other parents navigating issues involving dyslexia.  Thanks to the Decoding Dyslexia movement, many families have a community for sharing information about dyslexia resources and dyslexia awareness events.  Rosette is a Parent to Parent volunteer, and a Families to the Max Leadership member, supporting others with children with learning differences.  Rosette was honored for her work dealing with dyslexia earning a Humanitarian Award in Harrisburg, PA  in 2017.

Rosette holds a BA degree in Psychology from the University of Delaware.   She currently does freelance writing and social media marketing work.  Rosette enjoys travel, photography and browsing antique stores.  

Her family includes two amazing teenagers and a supportive husband.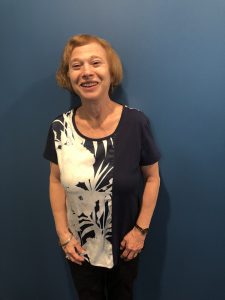 Beth Shuman lives in Harrisburg with her husband, Carl Shuman. Beth and Carl have three children and two grandchildren. Her maiden name is Liss, but to her knowledge, she is not related to the Liss family in Philadelphia. Her family is from Minneapolis and Duluth, Minnesota. 
Beth recently retired as a Supervisory Attorney with the Pennsylvania Department of Environmental Protection. She will be teaching environmental litigation at Widener Commonwealth Law School. Beth and her husband are members of Chisuk Emuna Congregation.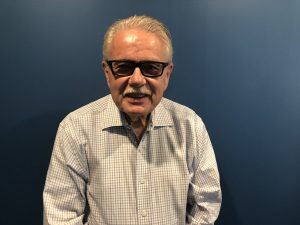 Stephen Tambolas is a recently retired senior health care executive from UPMC with more than 48 years of experience and expertise in supply chains and cost containment, both as a practitioner and academic.
Steve has a long history of community volunteer involvement: including youth coaching, scouting, church involvement, the United Way (Laurel Highlands and Capital Region), Chamber of Commerce (Johnstown), Dauphin County Men's Prison, and is a past volunteer of the year (2012) at the State Correctional Institution at Laurel Highlands. 
Steve holds a master's degree in Public Management/Health Systems Administration from the Heinz School, Carnegie-Mellon University, and a BS in IT/ Accounting from Robert Morris University.