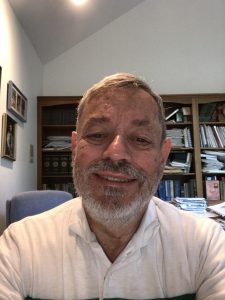 Stan Lewin moved to the Harrisburg area in 1978. As a community–minded medical doctor, he quickly saw the importance of the services and programs that Jewish Family Service offered to both Jews and non-Jews in Harrisburg.
"They provide a lot of mental health care and assistance to members of the community," Stan says. "Being a physician involved with so many patients over the years, I appreciate that mental health is a major area of importance."
Stan, an orthodox Jew, also values the Jewish lens with which Jewish Family Service supports the community, pointing to both the Kosher Food Pantry and Finkelstein – Cohen Kosher Meals on Wheels Programs as examples. "Not every community has a Kosher Meals on Wheels program," Stan says. "It's an opportunity that's incredibly important for many elderly and people with disabilities who are religiously minded."
Stan says that he wanted to support JFS through the Legacy initiative so that others can benefit through their services and programs for years to come. "I want to make sure that I can continue to support these services in the future," Stan says. "JFS is a part of that."
He feels that the Legacy initiative is an opportunity for all community members to honor the requirement of tzedakah. "I think that the legacy program is an astounding way that we can all have long-lasting effects on future generations that reside in the Harrisburg area."
Be remembered forever by Jewish Family Service– leave a gift through your will, trust, retirement account, or life insurance. Click here for more information.