Use this to guide you in finding the right adoption informed therapist. Included are questions to ask a potential counselor. This "preliminary vetting," so to speak, is crucial, worth it, and can make all the difference in your family's healing.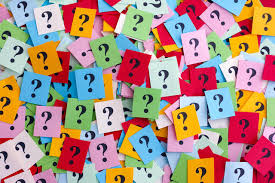 What is your degree and and in what field? Acceptable areas include psychology, social work, psychiatry, counseling, and marriage and family therapy.
When did you complete your degree? Of course, more experience is desirable when working with this complex population.
How many years have you worked with foster and adopted children? An adoption informed therapist will have at least 2 years of experience working with families who have adopted. What would be even better is that a large portion of the counselor's practice includes foster and/or adopted children.
Will I stay in the room during my child's sessions? Typically, an adoption therapist keeps parents in the therapy session with the child. The parent remains in the room for education and attachment opportunities. If a potential counselor only works with the child, that is a big red flag that they are not adoption informed.
How were you trained to work in this area? There are many adoption informed treatment models, including Theraplay, Trust-Based Relational Therapy, Somatic Therapy, Eye Movement Desensitization and Reprocessing (EMDR), and Dyadic Developmental therapy. Once you find out what the therapist specializes in, check it out so you get yourself educated.
You will want a therapist who specializes in your child's specific and unique issue! Does this counselor have experience with Transracial adoptions? Survivors of Sexual Abuse? Adoptees from Overseas Institutions? Domestic Violence? Fetal Alcohol Spectrum Disorder? Do not be afraid to ask!
Will we meet alone with you in the first session, or do we bring our child? Typically parents attend the first session alone unless the child is a teen, then the child may join the parents.
What can we expect during treatment and how long do you envision us working together? How they answer this will reveal a lot about their treatment philosophy, if they truly are trained in attachment, and have knowledge of issues unique to adoption.
Other questions to consider are the types of insurance the counselor accepts, fees, and if they have Telehealth appointment available? If your child doesn't do well with Zoom, and many do not, there are some counselors who are starting to see clients in person. Find what suits your family!!
Once therapy starts, don't forget to continue questioning to ensure that you all are a good fit. And most important, does your child seem comfortable with this counselor?