Rarely a week goes by without one or more families using our Food Pantry. The Pantry is open to the community and our JFS Pantry is on many community lists. Housed in a closet that goes along an entire wall, it is divided into a kosher section, a non-kosher section and has another section devoted to personal care items. Most of the products are donated by our local religious schools, families celebrating simchas and community food drives. We are especially grateful to the students at Temple Ohev Sholom who donate to the food pantry on a regular basis.
Gift cards to Giant Foods help supplement our Pantry for perishable food items such as bread, meat, poultry, eggs, cheese and milk. Donations and a portion of the proceeds from our Centerpieces for Tzedakah Project purchase these gift cards.
The Food Pantry is available to those facing temporary financial hardship or are in a state of long-term or permanent financial hardship.
Most Needed Items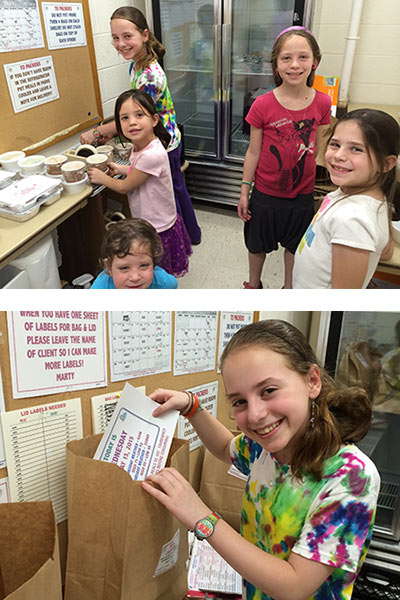 Canned Tuna
Peanut Butter
Jelly
Breakfast Bars
Microwaveable Soups
Cereal
Oatmeal
Canned Soups
Pasta
Macaroni & Cheese
Canned Beans
Canned Stews
Canned Tomatoes
Applesauce
Spices
Crackers
Rice
Salad Dressing
Mayo
Ketchup
Mustard